Tock in a Tube,
Artistic, Original, Ancient and Modern.
Here are two of my original designs of Tock in a tube : For one Tock the price is £35+ £10 postage (E.U.) (Depending on the rate of echange)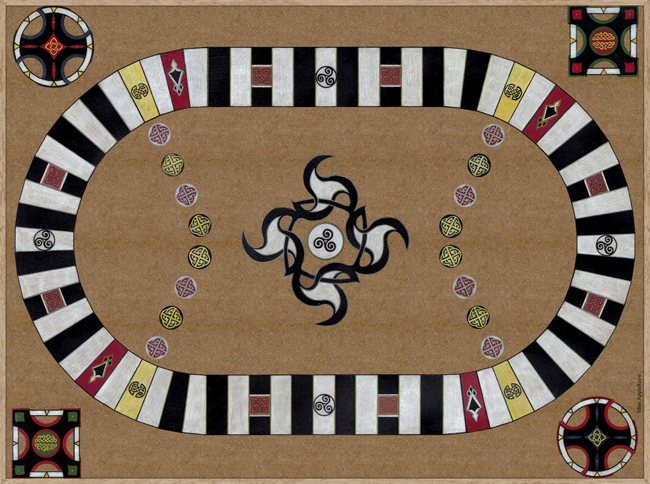 Tock "Breton"
These two models were painted with coloured pencils on wood then varnished.
The designs ally art and the game.
I then scanned the images and printed them on .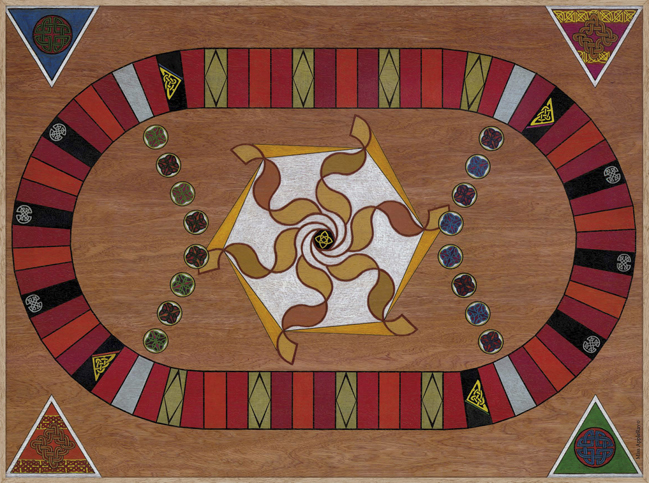 Tock "Crop Circle"

You have a playing surface of 82 x 61 cm exactly like the wooden version.
This material is waterproof and easy to clean.

I had the idea to put the Tock in a tube for easy transportation so the game
could be played wherever we wanted : outside, in bars, at friends houses.

The tube and the designs give an original character and identity to the game.

Try it..... you'll see.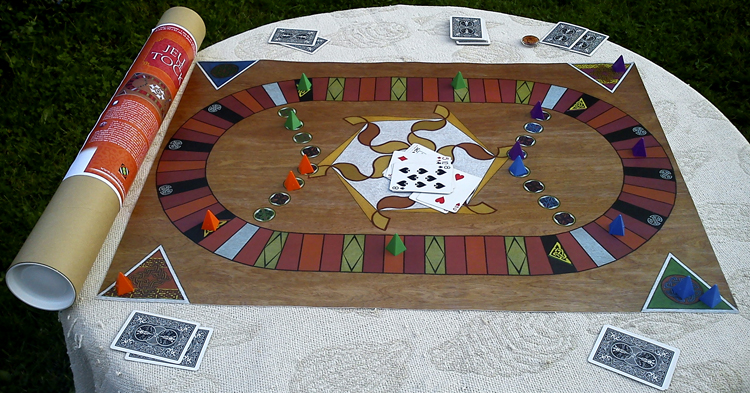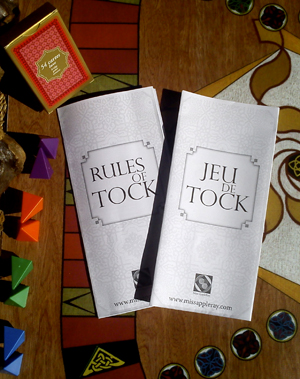 Each tube contains :
1 pack of 52 cards
16 pyramid pieces
1 game board 82 x 61 cm
The rules in English and French




You can order your Tock in a Tube by clicking
here